Useful Links

Roads and Transport Authority (RTA)
The roads and transport authority website is an online gate for all online services for Dubai traffic, fines, licensing, public transport, nol and transport business. Dubai RTA's vision is safe and smooth transport for all.
Dubai Police website provides online services for RTA and Dubai Police Traffic Fines, information on crime,Traffic Fines Inquiry, Issuing Accident Report, Bounce Cheque.Police is responsible for maintaining public safety and security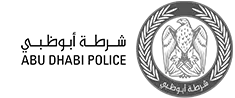 Abu Dhabi Police Website provides services for the public users containing: - Traffic profile - Traffic tickets - Reserved plates - Registered plates
register now

!
enjoy our free services
We are the UAE #1 online license plates and mobile numbers website.